With the rapid development of various new materials and environmental protection, aluminum alloy fuel tank has become an important alternative to iron fuel tank.
5 series of
aluminum sheet plate for oil tank
belong to hot rolled aluminum sheet. The 5 aluminum sheet produced by Henan Chalco Aluminum Co., Ltd. adopts continuous casting and rolling process, which has good formability, corrosion resistance, weldability and oxidation deep processing performance. Therefore, it has strong application advantages in the manufacture of automobile oil tank and aircraft oil tank.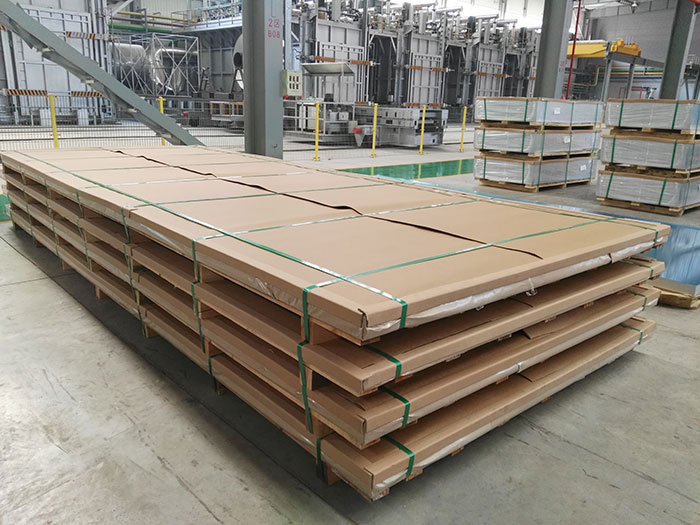 Aluminum plate for oil tank
: 5052 aluminum plate, 5754 aluminum plate, 5083 aluminum plate, 5454 aluminum plate
Advantages of aluminum alloy automobile fuel tank
1.
Aluminum alloy automobile oil tank
is anticorrosive and antirust, with good oxidation resistance and corrosion resistance, and the density of aluminum is relatively light;
2.
Aluminum plate for oil tank
has good welding performance, which is not the feature of iron and plastic materials, especially when it is impacted strongly, it will not be broken due to the welding joint. At this time, it can ensure the safety of people and vehicles.
3. The product life cycle is long, and the service life of
aluminum automobile fuel tank
material can be more than 25 years, which is also a good material for automobile lightweight;
4. Today, aluminum alloy material has a high recycling rate and attaches great importance to environmental protection.
Aluminum plate for oil tank
has become an important alternative to iron oil tank.
Aluminum alloy for automobile fuel tank
The product quality of the company has also been strictly reviewed in two stages by SGS certification authority in Beijing. At the beginning of April 2014, the company obtained TS16949 quality system certification issued by SGS, which is an important sign for the company's products to enter the automobile market, and also provides favorable guarantee for the company's products to expand more market space.