The
aluminum extrusion for automotive
used in automobile manufacturing include aluminum profiles, aluminum pipes and aluminum bars. There are more aluminum profiles and tubes, and less aluminum bars, which are used to cut some small parts. It is estimated that in 2009, the consumption of extruded aluminum in the world's automobile industry was about 1300kt, accounting for 2.4% of the total aluminum consumption in the world, and about 13.5% of the aluminum consumption in the station automobile industry. China's extruded profiles are rarely used in automobiles, and they are mainly used in heat transfer system pipelines, power system pipelines, guide rails, lathe frames, decoration, etc. in 2009, the total consumption of extruded aluminum is about 280kt, because China has not yet used extruded aluminum to make car body frames, and the consumption of van type cars is also small. Only Shengtong technology group can use extruded aluminum to make bus frames Group companies such as Xi Wo bus company and Yutong automobile company, etc., and few special vehicles use extruded aluminum. Wheelchairs and other human powered vehicles use a certain amount of extruded aluminum profiles and aluminum pipes. However, with the rapid and sustainable development of China's highway network, the great development of the automobile industry, and the rapid promotion of automobile lightweight, the annual average growth rate of
aluminum extrusion for automotive
consumption will reach 15% in the next 10 years, and the total demand in 2015 may reach 640kt, or more.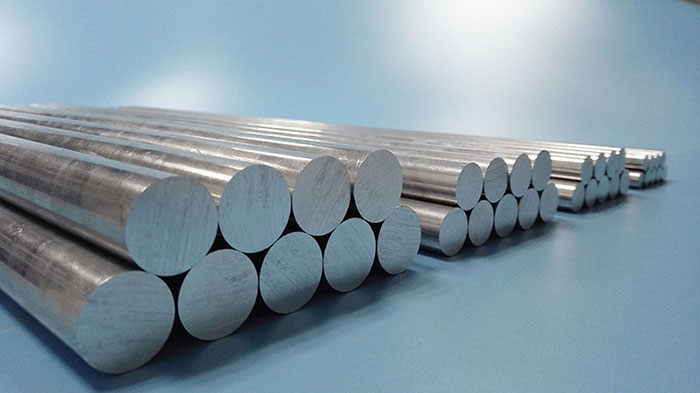 What are the commonly used alloys for
automobile extrusion aluminum
? More than 90% of automotive extrusion aluminum materials are made of 6 series alloy, and only a few of them are made of 3 series, 5 series and 7 series alloy. Most of them are used in the manufacturing of automotive parts in the form of extrusion profiles and pipes. The conventional extrusion aluminum alloy for automobile includes 300331035049, 6n0160056005a, 606160826063, 7n017003702170297129, etc. the 3-Series aluminum alloy is used for extrusion pipe, while the 7-series aluminum alloy is mostly used for production of automobile bumper, etc. 6 series aluminum alloy is the most commonly used and the largest production of
automobile extrusion aluminum
alloy, which is mostly used in the production of building profiles.