Lightweight is one of the important directions for the future development of automobile industry. Chalco aluminum industry, in response to the call of the state, has invested a lot of energy in lightweight application materials for automobiles. We have developed
aluminum alloy plate for automobile
lightweight, aiming at automobile doors, engine covers, roof plates, bottom guard plates, wheel hubs, wings, heat exchange systems (radiators), automobile power batteries, regulators, air tanks and other parts.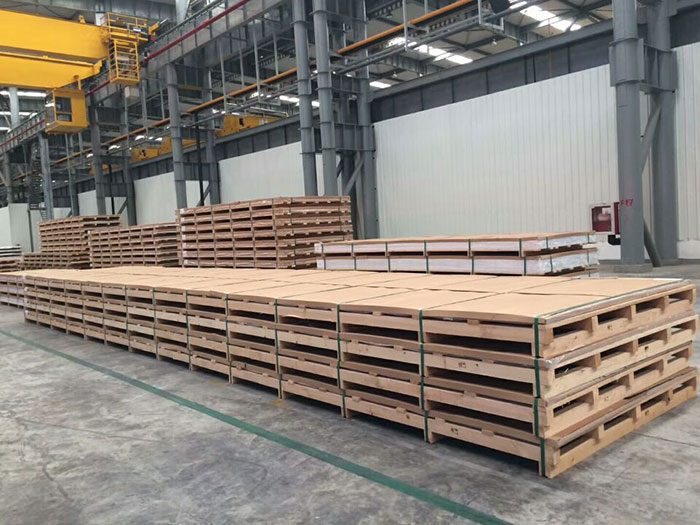 Automobile parts cover a wide range. Chalco aluminum develops 5083, 5754, 5052 alloy aluminum products for automobile bottom guard and air tank
5083 aluminum plate
and
5052 aluminum alloy
are widely used in these auto parts, with good practical application effect and good market reaction. Chalco aluminum is currently mass producing for its customers.
At present, the mature products we developed are 5182 alloy plates for the car doors, engine covers, front and rear fenders and other parts. The stamping effect of Chalco aluminum
5182 alloy aluminum plate
is good. According to the customer's response, there is no crack after stamping.
5182 aluminum alloy
. Currently, the thickness range of Chalco is 0.15-600mm, and the width range is 20-2600mm (cut according to customer demand)
The heavy
aluminum plate for automobile
hub is mainly 6061 aluminum alloy. 6061 aluminum alloy is a heavyweight product developed by Chalco aluminum industry. We have very mature technology. Production and processing thickness range: 0.30-600 width range: 150-2600
Chalco aluminum industry has invested a lot of energy in automobile lightweight application materials according to the national call, and has developed aluminum plate, strip and foil products suitable for various parts.